God is a god of order, not chaos.
The rich rules over the poor, And the borrower is servant to the lender. (Proverbs 22:7)
How organized are you?
What steps can you take to be organized?
Margin – we all want it in our lives, yet few achieve it. Debt is a terrible thing. Financial debt often leads to time debt as we trade time for dollars in an attempt to get out of debt. But we usually make better choices without time and financial pressure.
As I was clearing off my desk this morning, I came across an article cut out from the January 2001 edition of Executive Focus magazine. The title of that article reads, "Add an hour to your day: How to get organized… and get a life." The following are excerpts:
You would be amazed by how relaxed some incredibly successful executives are, says Stephanie Winston. But you'd be crazy to think they're not organized. Many of these high achievers have mastered techniques that simplify their lives and make their work more efficient.
Increasingly, that sense of control is getting more elusive. Meetings, interruptions, deadlines, computer problems, staffing issues, information overload, travel schedules, towering files, unrelenting emails: Professionals today face a merciless toll of demands on their time.
Anyone can learn the methods that help super-executives attain that delicate work-family balance.
Winston's signature technique is the TRAF method. To handle the relentless onslaught of paperwork, Toss, Refer, Act, or File it.
Getting organized can unlock the door to greater professional satisfaction and personal happiness. Relatively few people connect their dissatisfaction to simple disorganization which can make even good jobs unbearable.
Winston's success stories are legion. Most of her clients have advanced their career, others have saved theirs – or their marriages – by learning how to cure procrastination, overcome workaholism, delegate decision-making, juggle projects or improve interpersonal relations, among others.
Prayer Power
Heavenly Father, forgive me for the ways I have allowed myself to be disorganized. Bless me to be organized in ways that glorify You. Teach me to add hours to each day by always giving You the first hour. Thank You Jesus. Amen.
Link of the Day.
The Organized Executive: A Program for Productivity–New Ways to Manage Time, Paper, People, and the Digital Office (Paperback) [http//www.amazon.com/Organized-Executive-Program-Productivity-New-Digital/dp/0446676969]
Blessings to be organized!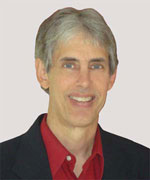 Joseph
Joseph Peck, M.D.
The Time Doctor
Empowering Dreams
Author, I Was Busy, Now I'm Not
www.empower2000.com
Connect – BE Blessed To Be A Blessing
LinkedIn: http://linkedin.com/in/thejournalguy
Facebook: http://facebook.com/thejournalguy
Twitter: http://twitter.com/thejournalguy

SHARE YOUR VICTORIES below!
It is easy, fun, and will inspire others.
There is tremendous power in a testimony. "And they overcame him (the devil) by the blood of the Lamb and by the word of their testimony." – Revelations 12:11
Caring/Sharing
Poem by Hugh Traulsen
If you dare to care, then share!
If you share, pay heed!!
God will reward every good deed!!!