Acceleration, Acceleration, Acceleration
2007 shall be a year of GREAT ACCELERATION!
Hear the word of the LORD, You who tremble at His word: "Your brethren who hated you, Who cast you out for My name's sake, said, 'Let the LORD be glorified, That we may see your joy.' But they shall be ashamed." (Isaiah 66:5)
How hungry and thirsty are you for God?
In the past few months, I have noticed a tremendous acceleration in what God is doing around me in Culpeper and Virginia. Youth and youth leaders in Culpeper are coming together in unity unlike ever before. The team of Christians committed to ministering regularly to people in our local prisons and jail is rapidly expanding. Total strangers who love Jesus are calling me to open vast new opportunities and networks of people.
The Holy Spirit keeps speaking the word "acceleration" to me over and over. I've mostly kept this word to myself until now. Then last week I received an email from a good friend with a message from Kim Clement, a highly regarded prophet. Here are a few excerpts from what Kim said on January 26, 2007 in  Oklahoma City, Oklahoma.
God said, this shall be a year of GREAT ACCELERATION…
The Spirit of the Lord says, have you heard, has it been told to you by the messengers, the "angelos" – My ministers of righteousness. And I am coming, have you heard, says the Lord? There is a cloud, there is a cloud that many would say brings the Lord back. But before this cloud can bring Him back, God says there is a cloud of My glory that is very difficult to see, a cloud that can only be seen by those that are hungry, by those that are thirsty.
Men and women shall say, we were empty, now we are full, we were crying, now we are dancing, we were down but now we are up, in the valley but now in the mountain. What happened? SUDDENLY and the Spirit of God says, 2007: acceleration, acceleration, acceleration.
You started with little, you started with little, says the Lord. But God said because of this moment in time you shall suddenly move to much quickly. I'm not just talking about finance, property; I'm talking about the acceleration of deliverance in your children, acceleration of salvation in your family. I'm talking about acceleration in your business, in your ministry. God says, if you've seen just a little glimpse of what the prophets have heard, the men of God have heard, desperately preaching about – you are about to have an accelerated moment and an accelerated year, says the Lord. And I prophesy it to you and this house and to the people that understand God's glory.
Prayer Power
Father, I praise You as the God of prophecy and the God of supernatural multiplication. Thank You for the people who live in Virginia or visit Virginia who have the boldness to proclaim what the Holy Spirit is telling them. Thank You for those with ears to listen and hearts to obey You. Thank You for the great acceleration that is taking place in Virginia to make our state a light for the world in 2007! May Virginia bless You LORD in 2007! And may America follow that example. Thank You Jesus! Amen.
Link of the Day
Full message delivered by Kim Clement on January 26, 2007  [http://http://www.kimclement.com/words/2007/07-0126.html]
Blessings to have the faith to believe and witness God's great acceleration!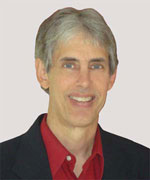 Joseph
Joseph Peck, M.D.
The Time Doctor
Empowering Dreams
Author, I Was Busy, Now I'm Not
www.empower2000.com
Connect – BE Blessed To Be A Blessing
LinkedIn: http://linkedin.com/in/thejournalguy
Facebook: http://facebook.com/thejournalguy
Twitter: http://twitter.com/thejournalguy

SHARE YOUR VICTORIES below!
It is easy, fun, and will inspire others.
There is tremendous power in a testimony. "And they overcame him (the devil) by the blood of the Lamb and by the word of their testimony." – Revelations 12:11
Caring/Sharing
Poem by Hugh Traulsen
If you dare to care, then share!
If you share, pay heed!!
God will reward every good deed!!!