Accelerate Your Business Or Ministry By Establishing A POWERFUL Online Presence
"When we get really clear on the service we have to offer, the world will come to us." – Bernadette Doyle
Then the LORD spoke to Moses, saying: "See, I have called by name Bezalel the son of Uri, the son of Hur, of the tribe of Judah. And I have filled him with the Spirit of God, in wisdom, in understanding, in knowledge, and in all manner of workmanship, to design artistic works, to work in gold, in silver, in bronze, in cutting jewels for setting, in carving wood, and to work in all manner of workmanship. (Ex 31:1-5)
If your business or ministry was a fairy tale, what fairy tale would it be?
For example, "Pretty Woman" was Cinderella.
If your business or ministry was a movie, what movie would it be?
On June 30, I participated in a teleseminar hosted by Bernadette Doyle called "7 Secrets to Attracting All the Clients You Want." After listening to Bernadette for about 60 minutes, I was absolutely convinced she knows what she is talking about and operating in her 'sweet spot," so I enrolled in her training program.
Bernadette is a mother of two young children and has a life-style that most of us would love to have. She seems to have values that are near and dear to my heart. Two days ago, I re-listened to Bernadette's July 23 jump-start teleseminar about getting new clients. Wow! The statement that jumped out the most at me was this, "When we get really clear on the service we have to offer, the world will come to us."
Doesn't that make good sense? When you operate in your sweet spot, when you get in alignment with your assignment, God's provision will follow.
My "GIFT" is CONNECTING and I'm passionate about coaching YOU to share YOUR stories, products, and services with the WORLD.
"So what?" you may ask.
I'd like to invite you to participate in a FREE Webinar (web seminar) on Saturday August 8 called "Accelerate Your Business Or Ministry By Establishing A POWERFUL Online Presence."
The purpose is to teach you to harness the POWER of the web to share YOUR stories, products, and services with the WORLD.
Jim Charapich, the President of the Culpeper Chamber of Commerce, told me he feels it's important for businesses to use the web strategically.
The Internet is the most powerful business tool of the 21st century. And Web 2.0 is at least 10-100 times more powerful than Web 1.0. Even for "brick and mortar" business, strategic use of Web 2.0 can make a BIG difference.
Let me ask you …
1) How can YOU best LEVERAGE YOUR TIME to do what you already do well?
2) How can you best share your "GIFT" with the world (10's, 100's or even 1000's of people at a time)?
To find out more, please visit http://prospernow777.com.
Blessings to choose to Prosper Now!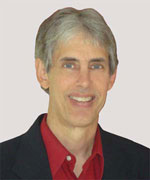 Joseph
Joseph Peck, M.D.
The Time Doctor
Empowering Dreams
Author, I Was Busy, Now I'm Not
www.empower2000.com
Connect – BE Blessed To Be A Blessing
LinkedIn: http://linkedin.com/in/thejournalguy
Facebook: http://facebook.com/thejournalguy
Twitter: http://twitter.com/thejournalguy

SHARE YOUR VICTORIES below!
It is easy, fun, and will inspire others.
There is tremendous power in a testimony. "And they overcame him (the devil) by the blood of the Lamb and by the word of their testimony." – Revelations 12:11
Caring/Sharing
Poem by Hugh Traulsen
If you dare to care, then share!
If you share, pay heed!!
God will reward every good deed!!!