"A friend may well be reckoned the masterpiece of nature." Ralph Waldo Emerson
Never abandon a friend–either yours or your father's. Then in your time of need, you won't have to ask your relatives for assistance. It is better to go to a neighbor than to a relative who lives far away. (Proverbs 27:10, NLT)
How many friends have you encouraged this week?
When I retrieved my emails this morning and read the daily reflection from Jerry and Sharon Graham  titled "A Very Exciting Week," tears came to my eyes. As many of my readers know, last year the Holy Spirit gave me this uncommon revelation, "A daily email with short stories of changed lives and a prayer is the #1 way to grow your network and build strong relationships. But it must be done properly."
Jerry and Sharon are the top contacts that God blessed me with in 2007. Collectively known as "The Coaching Pair," [www.thecoachingpair.com], their life purpose is guiding people to their destiny. They became web clients of mine in early July. Since then we have met almost weekly on the phone and online and they have followed through with all of my recommendations, preparing their fields for sowing. On Monday Sep 17 they formally began sowing their good seeds with their first daily reflection to more than 700 people. After 4 days of sowing, here is what Jerry and Sharon say in today's reflection:
"The launch of our new and revised web sites and the daily Reflection emails has made this a very exciting week for us. Monday's Reflection ruefully spoke of the evaporation of relationships as the busyness of life pushed its way to the front. We mentioned that it was our desire to be more purposeful about staying in touch with those people whom God had blessed us with and that a frequent email from us was an attempt on our part to fulfill that goal.
I'll be the first to admit that we didn't know how that would be received. We all get so much email these days that another regular email from somebody (even if they were a friend) could be viewed more as a curse than as a blessing. Sunday night, we said a little prayer, held our breath, and pushed the send button.
Five days later, the dust is beginning to settle. From an email list that hadn't been "scrubbed" for years, amazingly we had less than 15% bounce due to an incorrect address. Unfortunately, we don't know how to get the latest address. We had less than ten opt out, effectively saying that they chose to not receive the emails. No hard feelings–we totally understand.
But the good news is that we must have received close to a hundred short notes (some not as short) from people who thanked us for reaching out…who thanked us for including them on our list. Incredible!!! Talk about being blessed. A number of the people we heard from we had not heard from for several years. It reminded me of reminiscing through the pages of an old photo album.
So to all of you who took a moment from your busy schedule to send us a note of encouragement–we thank you from the bottom of our heart. To all of you who took a couple of moments to read what we wrote–we thank you as well. And finally, for those who didn't write–we totally understand. It was no where in our expectations that people would write back. God has favored us with some incredible friends."
Prayer Power
Lord, thank You for the blessing of our friends. You are truly a God of abundance. We thank You for sending them to us even as we have to ask many of them for their forgiveness when we were less than careful with such a precious gift. Guide us as we daily seek to speak a word of encouragement or blessing into their busy lives.
Link of the Day
The Friendship Page [http://www.friendship.com.au/]
Blessings on you as you reach out and touch someone special today.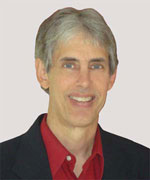 Joseph
Joseph Peck, M.D.
The Time Doctor
Empowering Dreams
Author, I Was Busy, Now I'm Not
www.empower2000.com
Connect – BE Blessed To Be A Blessing
LinkedIn: http://linkedin.com/in/thejournalguy
Facebook: http://facebook.com/thejournalguy
Twitter: http://twitter.com/thejournalguy

SHARE YOUR VICTORIES below!
It is easy, fun, and will inspire others.
There is tremendous power in a testimony. "And they overcame him (the devil) by the blood of the Lamb and by the word of their testimony." – Revelations 12:11
Caring/Sharing
Poem by Hugh Traulsen
If you dare to care, then share!
If you share, pay heed!!
God will reward every good deed!!!