Sunday Inspiration: A Treasure Chest of Wisdom
This past week I stumbled across this outstanding video tribute by Darren Hardy to Jim Rohn at his memorial service in 2009. Jim Rohn was known at "America's business philosopher" before dying of pulmonary fibrosis on December 5, 2009.
Jim Rohn Tribute by Darren Hardy (10 min video)
For more than 40 years, Jim Rohn honed his craft like a skilled artist-helping people the world over sculpt life strategies that have expanded their imagination of what is possible. Those who had the privilege of hearing him speak can attest to the elegance and common sense of his material. It is no coincidence, then, that he is widely regarded as one of the most influential thinkers of our time, and thought of by many as a national treasure. Jim authored countless books and audio and video programs, and helped motivate and shape an entire generation of personal-development trainers and hundreds of executives from America's top corporations.
Jim Rohn leaves behind a treasure chest of all the wisdom he ever had and ever shared. It's available to all of us. Darren, founder of Success Magazine, desires to carry forth Jim Rohn's legacy and philosophies.
The video above is packed full of simple and important success nuggets. Here are a few:
Here are 4 of Jim Rohn's gifts:
If you will change, everything will change for you. Change starts within.
If you want to have more, you have to become more. Success is something you attract by the person you become.
Don't wish it were easier. Wish you were better. And then go about the business of becoming better.
Do the easy things. What's needed to be successful are easy. What is difficult is divorce. What is easy to do is also easy not to do. Like Rohn said, "We should all take a course in Obvious 101 and Obvious 102."
Parting words from Jim Rohn:
1) Don't do less than your best. Always let it be said of you that you did the best with what you had. And that you used the full expansion of your mind, your heart, your soul, your touch, and your reach. Don't have your live be acceptable; have it be memorable. Leave behind your own footprints. Live with intensity. Put everything you've got into everything you do.
Let others lead small lives, but not you. Let others cry over small hurts, but not you. Let others argue over nonessentials, but not you. Deal in things that matter, the larger challenges, the larger opportunities.
2) At the end of your life, let it be said of you, you fought the good fight. If you want something of value, you have to fight the good fight. All the while, keep the faith with your family, your loved ones, what's important.
3) Let it be said that you developed the gift of helping people with their lives. Touch people and teach people, not just with job skills, but with life skills. If you will use your gifts, the gifts you have been given, they will make an extraordinary place for you.
Jim's request of you: Now pass is along. Don't just keep them for yourself. Share them everywhere you go with everyone you meet.
Jim's final appeal to you: So, why not you? If I could do it, so can you. Live an exceptional life. Go out and touch someone else.
Blessings to do the best you can with what you have!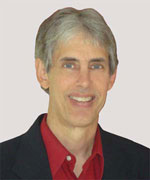 Joseph
Joseph Peck, M.D.
The Time Doctor
Empowering Dreams
Author, I Was Busy, Now I'm Not
www.empower2000.com
Connect – BE Blessed To Be A Blessing
LinkedIn: http://linkedin.com/in/thejournalguy
Facebook: http://facebook.com/thejournalguy
Twitter: http://twitter.com/thejournalguy

SHARE YOUR VICTORIES below!
It is easy, fun, and will inspire others.
There is tremendous power in a testimony. "And they overcame him (the devil) by the blood of the Lamb and by the word of their testimony." – Revelations 12:11
Caring/Sharing
Poem by Hugh Traulsen
If you dare to care, then share!
If you share, pay heed!!
God will reward every good deed!!!