A Most Uncommon Day of Convergence and Opportunity
"The process to saturate all the nations of the globe in prayer is continuing and your nation is invited to participate in 2008."
"if My people who are called by My name will humble themselves, and pray and seek My face, and turn from their wicked ways, then I will hear from heaven, and will forgive their sin and heal their land." (2 Chronicles 7:14)
How will you celebrate this most uncommon day and bring glory to God?
Today is a most uncommon day. It's a day of convergence when Mother's Day, Pentecost Sunday, and the Global Day of Prayer all take place. On top of that, it's our son's birthday. He was born 21 years ago. That's 3 x 7.
Since Mother's Day is always the second Sunday of May and Pentecost Sunday is always 50 days after Easter, it is extemely rare that Pentecost Sunday occurs on Mother's Day. In 2008, Pentecost Sunday occurs at the earliest time in the calendar year it ever will during any of our lifetimes.
Today, about 300 million people from at least 212 nations of the world are gathering in their communities to repent, pray, seek God's face, and exalt the name of Jesus. This is the largest prayer gathering in history. 3 years ago, the Global Day of Prayer was officially birthed out of Transformation Africa. A huge prayer and spiritual revival was birthed out of the poorest contintent in the world. Since then, the Global Day of Prayer has been celebrated each year on Pentecost Sunday.
Today, you can tune in to live video Global Day of Prayer broadcasts from around the world at www.god.tv. Don't miss this opportunity to somehow, somewhat get connected.
Culpeper, Virigina had community celebrations for the Global Day of Prayer in 2005 and 2007. Today, Culpeper is having its very first outdoor Global Day of Prayer celebration at Yowell Meadow Park from 3:30 PM until dusk.
Prayer Power
Most gracious and merciful Father, we thank You for this most uncommon day of convergence. We thank You for the mothers in this world and ask You to bless them with an uncommon day, week, and month. We thank You for pouring out Your Holy Spirit 2000 years ago and celebrate what You are doing on this Pentecost Sunday. We repent of our sins and ask You to renew our spirits. In Yeshua's name, we pray. Amen and hallelujuah!
Link of the Day
Invitation to Global Day of Prayer celebration in Culpeper
Blessings for an uncommon Mother's Day, Pentecost Sunday, and Global Day of Prayer!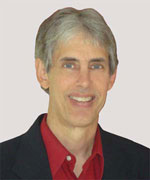 Joseph
Joseph Peck, M.D.
The Time Doctor
Empowering Dreams
Author, I Was Busy, Now I'm Not
www.empower2000.com
Connect – BE Blessed To Be A Blessing
LinkedIn: http://linkedin.com/in/thejournalguy
Facebook: http://facebook.com/thejournalguy
Twitter: http://twitter.com/thejournalguy

SHARE YOUR VICTORIES below!
It is easy, fun, and will inspire others.
There is tremendous power in a testimony. "And they overcame him (the devil) by the blood of the Lamb and by the word of their testimony." – Revelations 12:11
Caring/Sharing
Poem by Hugh Traulsen
If you dare to care, then share!
If you share, pay heed!!
God will reward every good deed!!!