Sabbath Inspiration: A Life of Success and Significance
"If you want to be a great person, you must first walk side by side and hand by hand with great people. That simply means who you spend time with is who you become." – Dr. Nido R. Qubein, President of High Point University
While walking our dog with my wife on the morning of June 6, 2015, something amazing happened. I stumbled across Dr. Stefan Hall, the grown son of one of our neighbors. Stefan happened to be visiting his parents in Culpeper Virginia. It was the first time I had ever met him.
I learned that Stefan lives in North Carolina and teaches at High Point University (HPU). He serves as the Chair of Media Production and Studies in the School of Communication. That grabbed my attention because I am a creative marketing and communication strategist.
As I asked more questions, Stefan told me the President of High Point University is Nido R. Qubein. That name immediately rang a bell, reminding me of an inspirational video I had watched in the past year or two about Dr. Qubein. He is an extraordinary servant leader and someone I want to host on a webinar.
President Qubein has partnered with faculty and staff to forge new opportunities for HPU. Focusing on experiential education and holistic, values-based learning, graduates are prepared to live a life of both success and significance. He teaches a class to all freshmen titled, "The President's Seminar on Life Skills." In the course, Dr. Qubein shares with students the habits, skills, values, and the practical intelligence that one must apply to succeed in an ever-changing world.
President Qubein is a successful, sought-after speaker who has delivered more than 6,000 presentations across the U.S. and beyond to corporations, associations, and non-profit organizations. But as someone who came from humble beginnings, he lives by a principle found in the Gospel of Luke: "To whom much is given, much is required." He teaches this principle to students through his Freshman and Senior Seminars, and he works tirelessly to ensure that holistic learning and a values-based education remain the cultural focus of this institution.
President Qubein has been a dedicated servant leader of the High Point community and High Point University for many years. Amidst his successful career, he dedicated time to serve as a director or chairman of many organizations including YMCA of the USA, which oversees 2,600 YMCA's across the country, the High Point Chamber of Commerce, the United Way of Greater High Point, the High Point Economic Development Corp., and the High Point Community Foundation. He is the founder of the National Speakers Association Foundation where the highest award for Philanthropy is named for him.
I highly recommend watching this 27 minute video. It is full of practical pearls to inspire and motivate you to be a person of greatness.
Nido R. Qubein | A Life of Success and Significance | High Point University

Here are some notes I took while watching the video:
Nido: It's not your circumstances that define your future, it's your choices.
Nido: If you want to be a great person, you must first walk side by side and hand by hand with great people. That simply means who you spend time with is who you become.
Nido: If you are afraid of failure, you will never try success.
Nido: My first business was to sell leadership materials to adults who work with young people.
Nido: I am in the business here of planting seeds of greatness in the minds yes, but also in the hearts and souls of our students!
Student: When you make the choice to attend High Point University, you are making the choice to be extraordinary.
It's a culture of caring, generosity, and fellowship.
Nido: I want to live in a continuum of learning.
Nido: I am coach.
Nido: "As long as you focus on rendering value, not on generating income, the doors of opportunity open up in ample supply.
More blessings (Recent live global broadcasts)
Blessings to live a life of success and significance!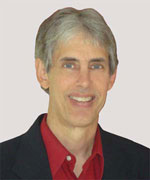 Joseph
Joseph Peck, M.D.
The Time Doctor
Empowering Dreams
Author, I Was Busy, Now I'm Not
www.empower2000.com
Connect – BE Blessed To Be A Blessing
LinkedIn: http://linkedin.com/in/thejournalguy
Facebook: http://facebook.com/thejournalguy
Twitter: http://twitter.com/thejournalguy

SHARE YOUR VICTORIES below!
It is easy, fun, and will inspire others.
There is tremendous power in a testimony. "And they overcame him (the devil) by the blood of the Lamb and by the word of their testimony." – Revelations 12:11
Caring/Sharing
Poem by Hugh Traulsen
If you dare to care, then share!
If you share, pay heed!!
God will reward every good deed!!!