The LORD bountifully, beautifully and abundantly blesses those who BLESS His beloved Israel!
"But the Lord is in his holy temple; let all the earth be silent before him." (Hab. 2:20)
How will you bless Israel?
Yesterday morning Patti May forwarded an email to me from Capitol Hill Prayer Partners that is so critical I felt obliged to pass it on. Here is that message:
Dear friends,
Sometimes, an event appears on the horizon that is so profound, and so incredible, that one cannot find words to describe it.
Such an event is now scheduled to take place this Monday, February 19, in Israel when U.S. Secretary of State Condoleezza Rice joins Israeli Prime Minister Ehud Olmert and Palestinian President Mahmoud Abbas in talks to establish the "final borders" of Israel and the ultimate creation of a Palestinian State.
Although the news coming out of Jerusalem, in anticipation of these talks, is changing day by day, one report especially stands out: According to All Headline News (2/13), "Israeli Prime Minister Ehud Olmert told the Knesset Foreign Affairs and Defense Committee on Monday that Israel will have no choice but to part with the Golan Heights if it ever wants peace with neighboring Syria."
We are without words to say, for to divide the land of Israel is to offend the very heart of God. And giving up the Golan leaves Israel without adequate defense on its northern border, for her enemy will instead occupy the "high place" overlooking her land.
Because our own United States government is spearheading these talks, we as believers must watch, pray, and stand in the gap for our nation. Like Queen Esther did when her own people were in peril, we now beseech our Lord for mercy.
Capitol Hill Prayer Partners will suspend all publications from now through Tuesday morning, February 20th. We encourage all of our Prayer Partners to seek the Lord for a time of fasting for three days this weekend (Friday, Saturday, Sunday); followed by a time of intense "watching" on Monday, February 19, 2007.
Prayer Power
Father, God of Israel, have mercy on America. You say "The king's heart is in the hand of the LORD, Like the rivers of water; He turns it wherever He wishes." (Proverbs 21:1). Therefore, we beseech You to open the eyes of understanding of our government leaders to know "the LORD bountifully, beautifully and abundantly bless those who BLESS His beloved Israel!" Steer the hearts of President Bush and Condoleezza Rice to bless Israel so you will bless America. In the name of Yeshua, we pray. Amen.
Link of the Day
Capitol Hill Prayer Partners  [http://http://chpp.injesus.com]
Blessings to play an active role in America blessing Israel!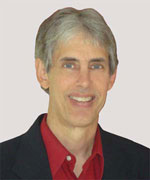 Joseph
Joseph Peck, M.D.
The Time Doctor
Empowering Dreams
Author, I Was Busy, Now I'm Not
www.empower2000.com
Connect – BE Blessed To Be A Blessing
LinkedIn: http://linkedin.com/in/thejournalguy
Facebook: http://facebook.com/thejournalguy
Twitter: http://twitter.com/thejournalguy

SHARE YOUR VICTORIES below!
It is easy, fun, and will inspire others.
There is tremendous power in a testimony. "And they overcame him (the devil) by the blood of the Lamb and by the word of their testimony." – Revelations 12:11
Caring/Sharing
Poem by Hugh Traulsen
If you dare to care, then share!
If you share, pay heed!!
God will reward every good deed!!!