Sunday Inspiration: 50 Commands of Christ
"If you love Me, keep My commandments." (John 14:15)
Dr. Lance Wallnau is a dynamic teacher with a unique and powerful gift for imparting the Word of God. His anointed messages are remembered years afterwards because he captivates his audiences by humor, illustrations, drawings, and fresh vocabulary which penetrates deep into the heart with incredible authority, clarity, and personal application. Lance's prophetic teaching helps people see a clearer path into transformation.
Recently while praying through my long prayer list on my Kindle Fire, I stumbled across the 50 Commands of Christ as taught by Lance. Here is an except:
The first followers of Jesus were a 'band of brothers' who traveled with him and learned from both his lifestyle and teaching, the secret to bringing heaven to earth. As a rabbi it was expected that Jesus would give to his chosen students his own interpretation of the scripture, and this he did in many commands. The commands made up a 'yoke' of teachings. Every rabbi had a specific 'yoke' of interpretations of scripture and commands. Jesus said His yoke was light – not cumbersome or complicated. It was a clear set of commands and commentaries on the popular schools of the day. Jesus' teaching, however was different. It came with authority and produced results that made lives better in tangible ways.
Whenever a commandment is practiced, there is a blessing. These are not merely instructions for followers of Jesus, but statements that define how mankind can live in harmonious alignment with the laws that govern the physical and moral universe. These non-optional life principles explain the law of cause and effect operating throughout the entire realm of creation. Like gravity, these laws apply to believers and unbelievers alike.
The 50 Commandments of Christ are the key to transforming your home, community and business. Memorize them. Meditate upon them. Ask the Holy Spirit for illumination on how to apply them to your life. Expect God to put His divine favor upon you. Favor takes you to the top of the mountains. Be full of the Holy Spirit and you will break the power of mind control off of every system you invade.
50 Commands of Christ – Long edition
50 Commands of Christ – Single page
Blessings to meditate on and apply the 50 Commands of Christ!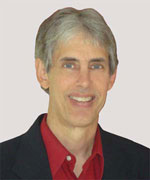 Joseph
Joseph Peck, M.D.
The Time Doctor
Empowering Dreams
Author, I Was Busy, Now I'm Not
www.empower2000.com
Connect – BE Blessed To Be A Blessing
LinkedIn: http://linkedin.com/in/thejournalguy
Facebook: http://facebook.com/thejournalguy
Twitter: http://twitter.com/thejournalguy

SHARE YOUR VICTORIES below!
It is easy, fun, and will inspire others.
There is tremendous power in a testimony. "And they overcame him (the devil) by the blood of the Lamb and by the word of their testimony." – Revelations 12:11
Caring/Sharing
Poem by Hugh Traulsen
If you dare to care, then share!
If you share, pay heed!!
God will reward every good deed!!!