5 Simple Secrets to 6-Figure Teleseminars
Just before He died on the cross, Jesus said "It is finished." But what did he mean? What was finished? Well, in Luke 19:10, Jesus tells his purpose in coming – "for the Son of Man has come to seek and to save that which was lost."
Get it? Jesus came to seek and save "that" which was lost, not just "those" that were lost. I'm not playing a game of semantics. This makes a HUGE difference. Basically, three things were lost in Adam and Eve's fall in the garden: 1) Man's vertical relationship with God, 2) Man's horizontal relationship with people, and 3) The marketplace was cursed (thorns and thistles).
OK, so what difference does that make? When Jesus rose from the dead 2000 years ago, He redeemed all three things that were lost. However, because of free will, it's our responsibility to reclaim those.
I am convinced that the Body of Christ as a whole must develop a new mindset in order to reclaim the marketplace for Jesus Christ. Way too many followers of Jesus have a poverty mentality which is keeping them from fulfilling their God-given assignments. Where do you stand on this?
Yesterday morning I received an email from Kevin Nations titled "If you EVER want to make money with teleseminars – Get on this call TODAY…" Kevin is well known in top Internet Marketing circles as "The Big Ticket Guy." In his email, Kevin wrote:
"Do you really want to make a small fortune working from home and helping people by sharing your 'gift'? Ever thought – "If more people knew about what I could do for them, then I'd be able to help more of them and make a TON of money in the process?" The BEST way I've seen to get this message out and to connect with a large audience with your personal message has been through teleseminars. And Lisa Sasevich is holding a training today that is a MUST HEAR if you EVER plan to use teleseminars in your client-getting efforts. Drop whatever you're doing and get on this call today!"
I chose to receive the blessing that God was passing along through Kevin. As a result, I participated in the outstanding FREE teleseminar by Lisa Sasevich titled ""5 Simple Secrets to 6-Figure Teleseminars: How to make BIG FAST MONEY doing what you LOVE!" Wow! Wow! Wow! I discovered the reason Lisa is known as "The Queen of Sales Conversion" in the Internet world.
Before going to bed last night, I discovered that Lisa will be doing an ENCORE TELESEMINAR on Saturday July 25 at 1:30 PM EDT (10:30 AM PDT). This morning, the Holy Spirit prompted me to share the blessing with YOU.
If you're interested, please CLICK HERE.
Blessings to prosper using your God-given gift!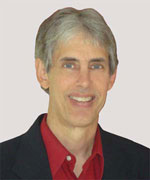 Joseph
Joseph Peck, M.D.
The Time Doctor
Empowering Dreams
Author, I Was Busy, Now I'm Not
www.empower2000.com
Connect – BE Blessed To Be A Blessing
LinkedIn: http://linkedin.com/in/thejournalguy
Facebook: http://facebook.com/thejournalguy
Twitter: http://twitter.com/thejournalguy

SHARE YOUR VICTORIES below!
It is easy, fun, and will inspire others.
There is tremendous power in a testimony. "And they overcame him (the devil) by the blood of the Lamb and by the word of their testimony." – Revelations 12:11
Caring/Sharing
Poem by Hugh Traulsen
If you dare to care, then share!
If you share, pay heed!!
God will reward every good deed!!!