21 Irrefutable Laws of Leadership – Introduction
Leadership is influence – nothing more, nothing less!
"Most assuredly, I say to you, he who believes in Me, the works that I do he will do also; and greater works than these he will do, because I go to My Father." (John 14:12)
Jesus is the ultimate leader. As He claimed, He is the light of the world. If you are being salt and light as Jesus commanded, then you have begun to obey God's call to leadership.
Dr. John C. Maxwell says that one of the most important lessons that he teaches is the "Law of the Lid," the first law of the 21 Irrefutable Laws of Leadership. The Law of the Lid states that "Leadership ability determines a person's level of effectiveness." This is a key when working with others. Greater than resources, talent, money, or intelligence, leadership makes the difference when it comes to making an impact.
Today I am starting something new – doing weekly series on particular topics. This week's theme is"21 Irrefutable Laws of Leadership." Each Monday, there will be a general introduction, followed by more elaboration on Tuesday-Friday. The devotionals on Saturdays will be dedicated to sharing personal testimonies. Sunday devotionals will be focused on prayer.
After adding the Link of the Day for August 5 titled "21 Irrefutable Laws of Leadership," the Holy Spirit prompted me to find and read the book I had stashed away titled "21 Irrefutable Laws of Leadership Tested by Time: Those Who Followed Them– And Those Who Didn't." I thought this book was written by Dr. John Maxwell, but it turns out it was written by James L. Garlow, Dr. Maxwell's successor at Skyline Wesleyan Church in San Diego. This past week, I read about 100 pages of this book and it immediately impacted my leadership. I plan to finish the remaining 200 pages later this week.
In the foreword to Garlow's book, John Maxwell states: "If you enjoyed my book The 21 Irrefutable Laws of Leadership you will love this book. This book takes the 21 Laws to the next level and shows you practically how these laws have worked in the lives of those who have followed them and how leaders have failed because they ignored them."
Do you want to take your leadership skills to a higher level?
Are you willing to invest the time to read James Garlow's book?
Prayer Power
Father, You say "These are the things you shall do: Speak each man the truth to his neighbor; Give judgment in your gates for truth, justice, and peace." (Zechariah 8:16). It is my desire to obey You by speaking truth to my neighbors and giving judgment at my gates for truth, justice, and peace. Guide me to do that. LORD, there are two ways to gain wisdom – mistakes and mentors. I choose the latter. Help me to learn what to do and not to do from famous leaders discussed in the book "21 Irrefutable Laws of Leadership Tested by Time." In Jesus' name, I pray. Amen.
Link of the Day
21 Irrefutable Laws of Leadership Tested by Time: Those Who Followed Them – And Those Who Didn't – by James L. Garlow
[http://www.amazon.ca/gp/product/0785264930/702-3436153-8013648]
Your Daily Blessing News
~~~~~~~~~~~~~~~~~~~~~~~~~~~~~~~~~~~~~~~~~~
I encourage you to invite a few new friends each week to subscribe to this daily e-prayer devotional. One way to do this is to forward an email that touches your heart along with a short note encouraging them to subscribe. Another way is to simply click on "Invite a Friend" below. Your friends will then be able to choose whether or not they want to subscribe.
Other sites of interest: Skyline Wesleyan Church [www.skylinechurch.org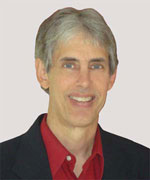 Joseph
Joseph Peck, M.D.
The Time Doctor
Empowering Dreams
Author, I Was Busy, Now I'm Not
www.empower2000.com
Connect – BE Blessed To Be A Blessing
LinkedIn: http://linkedin.com/in/thejournalguy
Facebook: http://facebook.com/thejournalguy
Twitter: http://twitter.com/thejournalguy

SHARE YOUR VICTORIES below!
It is easy, fun, and will inspire others.
There is tremendous power in a testimony. "And they overcame him (the devil) by the blood of the Lamb and by the word of their testimony." – Revelations 12:11
Caring/Sharing
Poem by Hugh Traulsen
If you dare to care, then share!
If you share, pay heed!!
God will reward every good deed!!!