2007 Inaugural Banquet for Rize Up on February 27
In almost all cases of revival, movements of the Spirit were most evident among young people.
"I will pour out My Spirit on all flesh, your sons and your daughters shall prophesy … your young men shall see visions" (Joel 2:28).
How can you best support revival among the youth in your community?
As mentioned in several previous devotionals, God is moving in many ways in Culpeper and Virginia, especially among the youth. More than a year ago, God gave Erick Kalenga a vision of youth rising up to lead a great revival and awakening in Central Virginia. Erick then started a Rize Up Club at Culpeper County High School. Now about 20-50 high school students meet there every morning before school starts to sing and pray to God.
A few months ago, I had the privilege to attend one of these morning sessions with the Rize Up students and it was awesome. Shortly after that, I told Cathy Lee, assistant principle for the Culpeper Middle School, about Rize Up. She told me her school could really use a Rize Up teaml. So some of us began praying for this.
On February 16, Erick Kalenga called me to ask if I was willing to sponsor a table on behalf of our Pray Culpeper team for the 2007 Inaugural Banquet for Rize Up on February 27. While I declined because I'm out of town that day, I did learn that a new Rize Up Club began recently at Madison High School in the county adjacent to and south of Culpeper.
Later that evening, when I was driving to Fredericksburg with my wife and Cathy Lee to attend the Awaken the Dawn celebration, I shared a little about my conversation with Erick. Cathy responded by informing me that Erick recently started a Rize Up club that now meets every Monday at the Culpeper Middle School. Praise God!
If you live in or near Culpeper, you are invited to attend the 2007 Inaugural Banquet for Rize Up. This starts at 6:30 PM on Tuesday February 27 in the large Fellowship Hall at the Culpeper Presbyterian Church, 301 South Main Street, Culpeper, VA 22701. While this is a fund-raising banquet, attendance is free and includes a dinner.
Funds raised will be used for the Central Virginia Gang Intervention and Prevention. The presenter is Sgt. J.C. Welch with the Culpeper Police. The keynote speaker is Rev. Billy Dougoud, who is absolutely hilarious. If you plan to attend, please call Erick Kalenga at 540-522-3346.
Prayer Power
Father, thank You for answered prayers. Thank You for what You are doing among young people. Thank You for Erick Kalenga and our local Rize Up teams. Bless them. Bless this upcoming banquet on February 27. Continue to unite the hearts of youth, youth leaders, and youth supporters. Thank You Jesus. Amen.
Link of the Day
Revival and Young People [http://http://forerunner.com/forerunner/X0607_Revival_and_Young_Pe.html]
Blessings to support revival among the youth in your community!
 
Your Daily Blessing News
On the morning of February 17, I sent out a devotional titled "A Fast of Silence." Later that evening I received an email reply from Sara Ballenger with Capitol Hill Prayer Partners informing me that CHPP no longer maintains an active site at http://chpp.injesus.com, but instead are posting at http://chpponline.blogspot.com. All the CHPP alerts are on this site, with graphics too.
Sites of interest: Peck Webs – Turbo charge your marketing strategy with WORLD- CLASS websites and more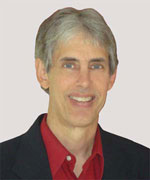 Joseph
Joseph Peck, M.D.
The Time Doctor
Empowering Dreams
Author, I Was Busy, Now I'm Not
www.empower2000.com
Connect – BE Blessed To Be A Blessing
LinkedIn: http://linkedin.com/in/thejournalguy
Facebook: http://facebook.com/thejournalguy
Twitter: http://twitter.com/thejournalguy

SHARE YOUR VICTORIES below!
It is easy, fun, and will inspire others.
There is tremendous power in a testimony. "And they overcame him (the devil) by the blood of the Lamb and by the word of their testimony." – Revelations 12:11
Caring/Sharing
Poem by Hugh Traulsen
If you dare to care, then share!
If you share, pay heed!!
God will reward every good deed!!!