15 Things You Should Give Up To Be Happy
During the last Master's Mind Marketing meeting for our Founding Fathers' tribe on May 31, Ron Warkentin shared this list of 15 Things You Should Give Up To Be Happy. It was interesting that I was just thinking about the first one the day before.
I agree with all 15 things in this list. This is one of the most practical lists I have ever seen to live a life full of joy, love, and contentment.
Source: Purpose Fairy

Here is a list of 15 things which, if you give up on them, will make your life a lot easier and much, much happier. We hold on to so many things that cause us a great deal of pain, stress and suffering – and instead of letting them all go, instead of allowing ourselves to be stress free and happy – we cling on to them. Not anymore. Starting today we will give up on all those things that no longer serve us, and we will embrace change. Ready? Here we go:

1) Give up your need to always be right
2) Give up your need for control
3) Give up on blame
4) Give up your self-defeating self-talk
5) Give up your limiting beliefs
6) Give up complaining
7) Give up the luxury of criticism
8) Give up your need to impress others
9) Give up your reistance to change
10) Give up labels
11) Give up on your fears
12) Give up your excuses
13) Give up the past
14) Give up attachment
15) Give up living your life to other people's expectations

CLICK HERE for a detailed explanation of each of the 15 points.

Love Changes Everything, Michael Crawford

Prayer Power
Heavenly Father, thank You for inspiring the person who put this list together and for guiding me discover it. Now help me to understand and apply each of these 15 principles to live a life full of joy and love. I choose life – to let go and let God! In Jesus name I pray, Amen.
Blessings to let go and let God!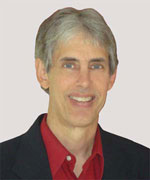 Joseph
Joseph Peck, M.D.
The Time Doctor
Empowering Dreams
Author, I Was Busy, Now I'm Not
www.empower2000.com
Connect – BE Blessed To Be A Blessing
LinkedIn: http://linkedin.com/in/thejournalguy
Facebook: http://facebook.com/thejournalguy
Twitter: http://twitter.com/thejournalguy

SHARE YOUR VICTORIES below!
It is easy, fun, and will inspire others.
There is tremendous power in a testimony. "And they overcame him (the devil) by the blood of the Lamb and by the word of their testimony." – Revelations 12:11
Caring/Sharing
Poem by Hugh Traulsen
If you dare to care, then share!
If you share, pay heed!!
God will reward every good deed!!!