10 Essentials of Highly Healthy People
Being highly healthy means being healthy in every area of your life during every stage of your life. If means being balanced in these areas: body, mind, spirit, and community. – Dr. Walt Lawrimore.
"You shall love the LORD your God with all your heart, with all your soul, and with all your strength." (Deuteronomy 6:5)
What does it take to become healthy and stay healthy – highly healthy?
In his book "10 Essentials of Highly Healthy People," Dr. Walt Lawrimore describes ten principles that he believes are essential to being highly healthy. Here they are:
1) The essential of balance
2) The essential of self-care
3) The essential of forgiveness
4) The essential of reducing SADness (stress, anxiety, depression)
5) The essential of relationships
6) The essential of spiritual well-being
7) The essential of positive self-image
8) The essential of discovering your destiny
9) The essential of responsibility and empowerment
10) The essential of teamwork
These essentials are designed and programmed into the very core of our beings. If you understand them and learn to apply them in your life, you will be taking the first steps to becoming highly healthy.
Prayer Power
Heavenly Father, I confess that there are some areas of my life that are out of balance. The mess in my home office confirms that. I praise You as the God of order and ask You to establish order in my home. Bless me and my family to have godly balance in our lives. Thank You Jesus. Amen.
Link of the Day
First Place – "transform your life with the Bible's way to weight loss" [http://www.firstplace.org]
Blessings to have godly balance in your life!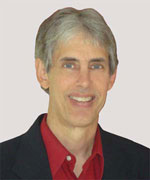 Joseph
Joseph Peck, M.D.
The Time Doctor
Empowering Dreams
Author, I Was Busy, Now I'm Not
www.empower2000.com
Connect – BE Blessed To Be A Blessing
LinkedIn: http://linkedin.com/in/thejournalguy
Facebook: http://facebook.com/thejournalguy
Twitter: http://twitter.com/thejournalguy

SHARE YOUR VICTORIES below!
It is easy, fun, and will inspire others.
There is tremendous power in a testimony. "And they overcame him (the devil) by the blood of the Lamb and by the word of their testimony." – Revelations 12:11
Caring/Sharing
Poem by Hugh Traulsen
If you dare to care, then share!
If you share, pay heed!!
God will reward every good deed!!!